Modules for Joomla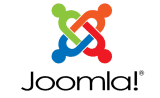 The best modules for Joomla
On our site you can get for 1.99 USD access to the best modules for Joomla and other most popular content management systems. All of them are checked for links to external resources, malicious software and the correctness of the code. Thanks to this you are guaranteed to receive a quality product.
Why use our services:
To get the selected module for Joomla, you just need to provide a name, email address, and make payment in a way that is convenient for you. The simplicity of the order is not the only advantage of our service, it should also be noted:
A wide selection of different additions of high quality, so that everyone can choose what is needed.

We do not use paid subscriptions or other methods of hidden monetization.

You have the opportunity to dispose of the purchase at your own discretion, that is, set to any number of sites and domains.

Our catalog allows webmasters to access high-quality and secure modules for Jumla in just a few minutes.