Modules for Joomshopping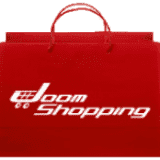 The best modules for Joomshopping
With the help of our catalog you can get access to the best modules for Joomshopping at a minimum price of only 1.99 USD! All archives are absolutely safe. They are checked for malicious code, hidden links to third-party sites.
When creating an online store it is important to use high-quality modules, since they depend on the convenience, safety of personal data of users, as well as the speed of indexing by search engines.
Our guarantees

There are several reasons why you should use our services. The main among them are:
The minimum cost. You can get access to the selected module or package for Joomshopping for 1.99 USD.

Security for PC and hardware hosting providers. Each file is ready for use.

Transparency of work.

Absence of paid subscriptions, sending SMS and other methods of gray monetization.
To order access, just click on the "Buy" button, enter the name and email address to which the file will be sent.