Guarantee! Without viruses and hidden links!
of Jomsocial - K2 Integration

v3.2.1. Full integration of K2 with JomSocial

Plagin, kotoryyintegrirut K2 and JomSocial of the reference, avatar and other useful information.

& nbsp;

of JomSocial - the plug-in of integration of K2 which synchronizes K2 and JomSocial of users replaces all references users/avatars/data in page K2 from darkness of Jomsocial and inserts its activity into activity Jomsocial stream when some K2 element is created or updated.

It is compatible to K2 2.6.x and Jomsocial 3.x/4.x! Has no restrictions on number of domains!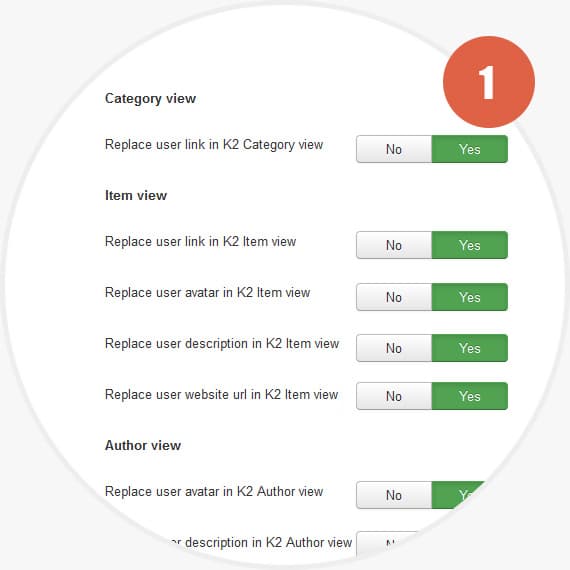 That the plug-in or all features is able:
Complete control over all actions
to Replace with

the reference to the user in representation of categories
to Replace the reference to the user/avatars/description/website
Point - to Replace
the Author - to Replace the reference to user/avatar in comments
of Activity Stream Integration - to Add activity to stream when the K2 element
is created by
to Add activity to stream when the K2 element is updated
to Show element
the Introduction in activity stream
Control
the Limit of words for conclusion in stream
to Show to
image element in activity stream
Integration of users - Synchronizes K2 and JomSocial of users
of Vybor group of users of K2 for registration of users of JomSocial

With its help all references of users, avatars and the added materials will be integrated and closely interconnected between these two components. And in this expansion the tape of activity updated in JomSocial at addition of any material in K2 is provided. Developers have provided possibility of setting up the film of activity and editing avatars, references of users and other information at any moment. Jomsocial expansion functioning - K2 Integration is stable in all browsers and on any devices.