Guarantee! Without viruses and hidden links!
Pictures of characteristics for JoomShopping
Plagin for JoomShopping gives you the chance to appoint pictures of options of characteristics of goods and to display them in certain position in the list of goods or card of goods.
Will work as
at Joomla 3.x + JoomShopping 4.x (personally by us it is tested on Joomla 3.5.1 and Joomshopping 4.14)
WITHOUT RESTRICTIONS for the domain, the hidden references, completely open source code!

Haraketristiki's
and feature
Editing characteristic of goods (choice of position and template).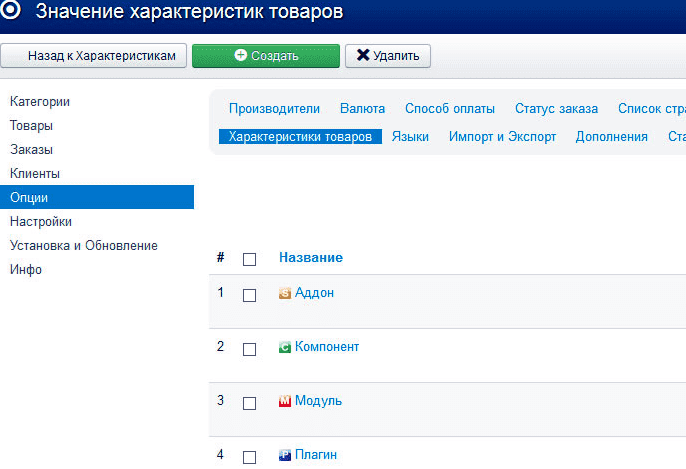 the List of options of characteristics (pictures of options are added).
Editing option of the characteristic (The field for loading of the picture is added).
Result of work of plug-in (over the image of goods, in position of _tmp_var_image_block pictures of options of the characteristic are output).