Plugins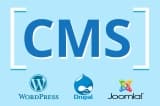 Best plugins for popular CMS download for 1.99 USD!

With the help of the catalog you can download the best plug-ins for the most popular CMS in minimum time and at the lowest price of 1.99 USD in total! Unlike modules, plugins are more versatile, because with their help you can add to your site a blog, a gallery, a convenient form of commenting or distributing content, feedback, and so on.
Our service features high-quality premium archives, and a wide range of products will allow you to select everything you need to increase the conversion of your site.
Service guarantees
There are a lot of services on the network that provide access to plug-ins for CMS, however, in most cases to their owner they will bring more trouble than good.
Our company guarantees:
Absence of malicious software, viruses or hidden links in the code.
Transparent pricing policy. The cost of any product is 1.99 USD.
Right of free use. A webmaster can install files on any number of sites, since we do not use a binding to a specific domain.