Templates for Joomshopping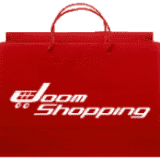 Templates for Joomshopping

Templates for Joomshopping, presented in this category, will help transform your online store, giving it an attraction that directly affects the conversion. Among a large number of archives there are designs of any subject and color. This will allow you in a few minutes to choose the best option.
Why buy a template for Joomshopping with us:

We carefully monitor the quality of the provided templates and extensions. This allows us to guarantee their safety. Other advantages of the service include:
The minimum price. The cost is 1.99 USD, regardless of format, adaptability, etc.
Our programmers checked the codes for hidden links.
In cooperation with us, you do not need to make a paid subscription or make any contributions. Choose the right template, pay and enjoy its use!
Our company strives to provide every experienced and novice webmaster with tools to create good resources that are attractive to users.
How can I buy a premium template for Jumshopping?

To make a purchase, just click on the appropriate button, specify the name and email address. Be careful, because it will be sent to the file after payment.