Templates for Opencart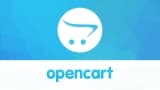 Premium Templates for Opencart

If you want to purchase only the best premium templates for Opencart for further use on different sites, then you have come to the right address, since most services allow only one-time accommodation, while unreasonably raising the price.
All archives placed in the submitted category are checked for viruses and hidden links, which completely excludes the possibility of infection of the computer or server.
Why it is worth buying premium templates for Opencart from us:
In addition to the above advantages, we offer a low price policy. The price of any product is 1.99 USD. Also we guarantee:
The lack of links to any third-party sites in the code. This is a serious problem affecting the search positions, since sites with backlinks act as a donor, giving some weight.

The buying process is simple and transparent. You do not need to send sms or make a paid subscription.

Possibility of payment in a way convenient for you.
To purchase a template for Opencart, simply select the one you like, and go to the ordering process. Be careful when entering e-mail, because files are sent to it.