Templates for Virtuemart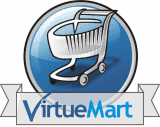 Templates for Virtuemart
The templates for Virtuemart, presented in this category, are prepared by professional designers and programmers so that you can attract new customers with beautiful appearance, convenient menus and product cards.
Why buy a premium template for Virtuemart from us:
The price of each archive is only 1.99 USD, which is much lower than the average. In addition to low cost, our service has a number of other advantages:
No membership fees or subscriptions. You pay for what you need.

A wide range of. In addition, here you can buy scripts, plug-ins and modules, which allow to significantly increase the functionality of the platform.

Files are tested by antivirus software.
When downloading free, you in 90% of cases either infect your site with viruses, or start referring to third-party resources.
How to Buy a Premium Template for Virtuemart
Make an order is very simple. To do this, click on the button near the selected product, enter your mail and name. Once the money for the purchase is received, a file will be sent to the E-mail.