Templates for Wordpress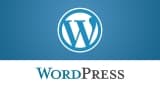 Premium Templates for Wordpress

Here you can buy access to any premium template for Wordpress for only 1.99 USD, regardless of its premium. Aesthetically attractive appearance of the site provides convenience for visitors, which directly affects the position in the SERP.
Why buy templates for Wordpress with us:

In the network there are many services that offer additions to popular content management systems, but you should place an order on our site, and for this there are a number of objective reasons:
We guarantee that there are no viruses or hidden links to third-party sites in the archives, which often happens with free downloads.

The purchase process is fast. We do not have paid subscriptions or mandatory contributions, as in many folds.

A lot of ways of payment.
We work so that you can find and purchase the required file in a few clicks.
How to order a template for Wordpress

If you choose a suitable product in the category, you can proceed to ordering. To do this, enter your mail and name. Please note that the payment field of the archive will be sent to Email, be careful when typing it.