Joomla and Wordpress are distributed under the GNU / GPL license, and if you open the code for almost any premium template or extension from our site there will also be written - GNU / GPL
So what does this all mean? Let's understand! - We go to the article in Wikipedia and read:
GNU General Public License is the license for free software created under the GNU project in 1988. The GNU GPL aims to provide the user with the right to copy, modify and distribute (including commercially available) programs, and to ensure that users of all derivative programs will receive the above rights. The principle of "inheritance" of rights is called "copyleft" (transliteration from English copyleft) and was coined by Richard Stallman
Any non-free license is incompatible with the GNU GPL. Licensing work under the terms of the GNU GPL, the author retains the authorship, but the GNU GPL does not allow the program to be included in proprietary software (which is the private property of authors or rights holders and does not meet the criteria of free software). Based on this definition, even pictures, js scripts and css styles in the GNU GPL templates and extensions can not be distributed under non-free licenses, in particular, commercial!
GPL provides the recipients of computer programs with the following rights, or "freedom":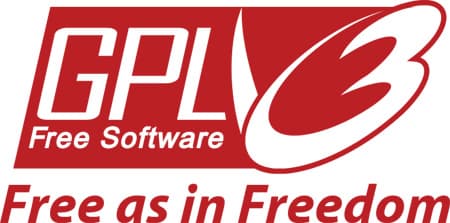 freedom to run the program for any purpose;

freedom to study how the program works, and its modifications (a prerequisite for this is access to the source code);

freedom to distribute copies of both source and executable code;

freedom to improve the program, and release improvements to public access (a prerequisite for this is access to the source code).
This means that we only jointly and completely legally buy the same access to the source code (files for club subscriptions) and then everyone can do with everything that they want with this source code.
So from a legal point of view, all of our materials can be safely used on any sites without any reason to be accused!
Legalization of domains
If all the templates and extensions, as we have already understood, are distributed under a free license that gives us freedom of action, then what is the questionable legalization of domains?
Here is a quote from a famous person with a rutraker:
"Why then need a database of domains in the accounts of some studios if legally they are dead? Personally, I have an opinion that the domain databases are created for malo-literate webmasters in order to satisfy their paranoid attempts or to remember which domains you bought that week .... I never brought my domains to these databases and always received support, if necessary, only because there is access to the studio account. Try to get support for any component, for example in Bitrix without a license key ...
All of the above is not a secret or some kind of secret knowledge, but unfortunately it is extremely poorly covered and because of this many webmasters, especially beginners, have a wrong idea about working with paid Joomla extensions.
So do not be afraid, colleagues, take it and use it!
I repeat that NO ONE and NEVER (as long as Joomla under the GPL) will not show you anything for that, and certainly will not disconnect your sites or your domains! "