Modules for Virtuemart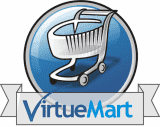 The best modules for Virtuemart in just 1.99 USD!
Our service allows webmasters from all over the world to get the necessary addition at the lowest price. For 1.99 USD you get any module or other extension presented on our website. All extensions do not have a binding to domains, which means that it can be used an unlimited number of times.
Modules for Virtuemart, presented in our catalog, are absolutely safe. We have the ability to guarantee this because of the checks for viruses, hidden links and other malicious code.
Modules for Virtuemart have descriptions. This will allow you to ensure compatibility and carefully examine the functionality of each add-on.
How to download the best modules for Virtuemart in just 1.99 USD?

If you want to make your own site more effective, safe, convenient and progressive, then you have come to the right address. To place an order, you need to click on the "Buy" button, enter the name and address of the mail in the form that has been entered. The field of this go to payment. The data archive will be available for download immediately after payment.