Plugins for Joomshopping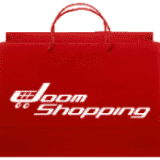 Best plugins for Joomshopping in just 1.99 USD!
Plugins for the Joomshopping component are designed to improve the appearance, optimization, acceleration of loading and indexing of the pages of the online store running this component. For the correct operation of the site on the CMS, many additions are necessary, otherwise its conversion will not be high.
How to download:
With the help of our catalog you can download tested and secure plugins. The catalog presents a wide range of plug-ins for Joomshopping, so everyone can choose what is needed.
Among other sites, our service has several advantages:
The price of any archive is 99 rubles, without hidden paid subscriptions and other pitfalls.

Quality assurance. Each file is checked for viruses, links or malicious software.

All premium products, and assemblies of this quality on other resources are at times more expensive.
To access plug-ins for Joomshopping, simply click "Buy", enter a name and a valid Email and make a payment. After checking the mail and download the archive from the letter.