Plugins for Virtuemart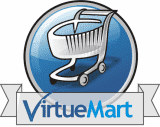 The best plugins for Virtuemart for 1.99 USD!
With our catalog you can download the best plug-ins for the popular Virtuemart component. Presented plug-ins have different functionalities, this concerns the appearance of product cards, options, filters, feedback forms, commenting and much more.
We offer access exclusively to proven, secure archives. Due to this the probability of getting a virus or unauthorized external links to your site is reduced to zero.
We like and how to download:
Webmasters need to make the site fast, convenient, and most importantly safe for users. Our service will allow you in just a few minutes to get the necessary add-ons at the lowest price.
The main advantages of our catalog are:
Transparent pricing policy. You pay for each purchased archive 1.99 USD, without registrations, subscriptions and SMS sending.

Obtaining the right to use an unlimited number of Internet resources, since we do not use binding to a specific domain name.

We offer only high-quality plug-ins for Virtuemart.
To access the Virtuemart plug-ins you are interested in, click on the "Buy" button, enter the name and email address. After making the payment, check the Email.