Guarantee! Without viruses and hidden links!
Plagin delivery of PickPoint for Virtuemart 2 and Virtuemart 3
of PickPoint – one of the very first Russian companies offering service in delivery of Internet orders in automatic post offices and points of issue of orders. This plug-in of delivery of PickPoint is developed for Virtuemart and supports the Virtuemart version as 2.kh and 3.kh with the OnePageCheckout expansion on Joomla 2.5 and Joomla 3.x.
We have tested it on Joomla! 3.5.6 + VirtueMart 3.0.16.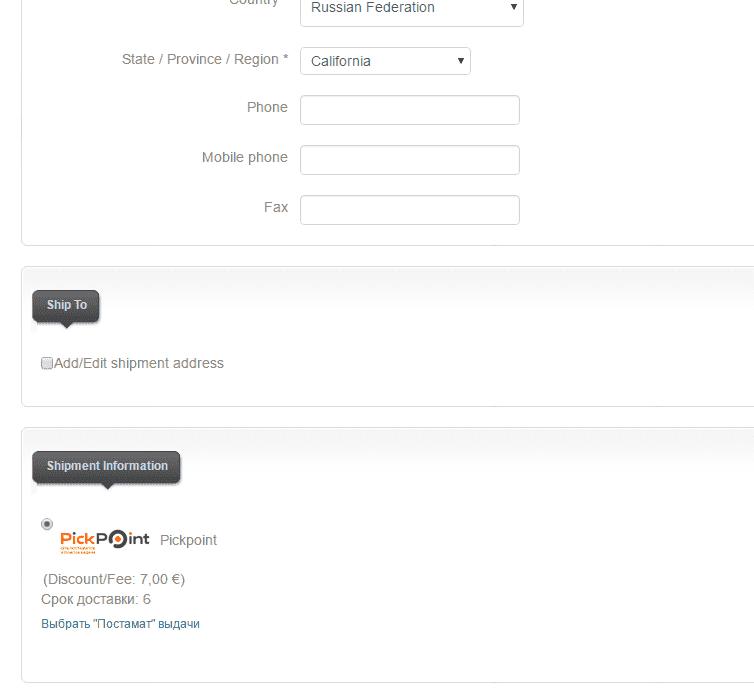 & nbsp;
It uses the data obtained from the PickPoint service through API. By means of this plug-in owners of online stores will be able to provide to the client as previously settlement information with the indication of cost and terms, and after the choice of certain automatic post office or point of delivery by it.