Plugins for Wordpress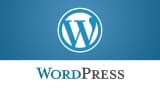 The best plugins for WordPress for only 1.99USD!
If you want to download premium quality plug-ins for WordPress, then you have come to the right address. This content management system takes a leading position in many countries of the world, as it can create highly functional corporate websites, business cards, stores and blogs.
The catalog contains the best add-ons, with which you can completely transform the site, making it convenient, fast and attractive for users and search engines.
How to download WordPress plugins
Our company works directly with developers, so we can guarantee their safety and efficiency. There are no viruses, external hidden links or other malicious software in the archives.
Among our advantages we also note:
The price is 1.99 USD for any archive, which can include both one and several additions. We do not use paid subscriptions, which is not uncommon for various kinds of "gray" services.

Ease of acquisition. After payment, the files are sent to the e-mail specified in the order form.

WordPress plug-ins are easy to install, and also have information about compatibility with the version of CMS you are using.