Templates for Joomla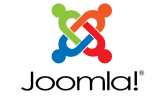 Premium Templates for Joomla

Here you can buy access to the best premium templates for Joomla at the lowest price. Among the huge assortment you can choose what is optimal for your site, given its format, direction and specifics.
To get the right file, just click the "Buy" button, enter your name and email address. For the convenience of visitors, we have installed more than 50 possible payment options. Among them bank cards of banks, electronic purses, etc.
Why buy a premium template for Joomla from us?

All the archives are worth 1.99 USD, but this is not the main advantage of the service, we also note:
Security. The templates are checked with the help of effective anti-virus programs. This eliminates the possibility of theft of content or user personal data.

Automatic ordering

No membership fees or paid subscriptions.

In the code there are no indoor links that give the weight of pages to third-party sites

Without binding to domains. Templates can be installed on any number of sites.