Guarantee! Without viruses and hidden links!
Plagin of integration of payment by charts from Sberbank by acquiring for Joomshopping.
& nbsp;
In plug-in does not have binding to the domain and the license therefore it is possible to install this extension (plug-in add-on) on any websites without restrictions.
Approaches on the Joomla 2.5 version! and Joomla 3.x! + Joomshopping.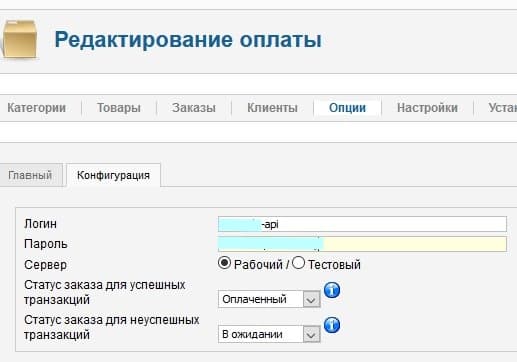 Works with
under reception of plastic cards for payment.
the single-stage mode of payment Is realized.
payment is also cancelled or carried out by
At cancellation or return of the order return.
& nbsp;
Installation is carried out by
through the manager of the Joomla expansions, automatically the plug-in is installed at once, and the new method is added to payment methods: payment on chart
Pay attention! </> the Key of the login and password are entered by br from the account - api
the Example: my_nick-api and the password of VJi1B021/CVOLQEI from it
& nbsp;
control Screenshot you can see
on the right. The login and the password to you will be issued by the system of sberbak if you are connected to ekvaring - can be specified here in more detail
& nbsp;
& nbsp;
& nbsp;
& nbsp;
& nbsp;
& nbsp;
& nbsp;
If you wish to test having activated the test mode and data which has given сбебрбанк
& nbsp;
Also if you had had difficulties - in the folder stated above on the specified way logging in the log.txt file all mistakes is formed it is possible to specify in this file